Tablò Latte Cereali e Caffè
Un sorprendente mix innovativo
PERUGINA® TABLÒ® Latte cereali e caffè è una tavoletta di cioccolato senza glutine dove la cremosità del cioccolato al latte Perugina® racchiude un mix inaspettato di croccanti cereali e granuli al caffè.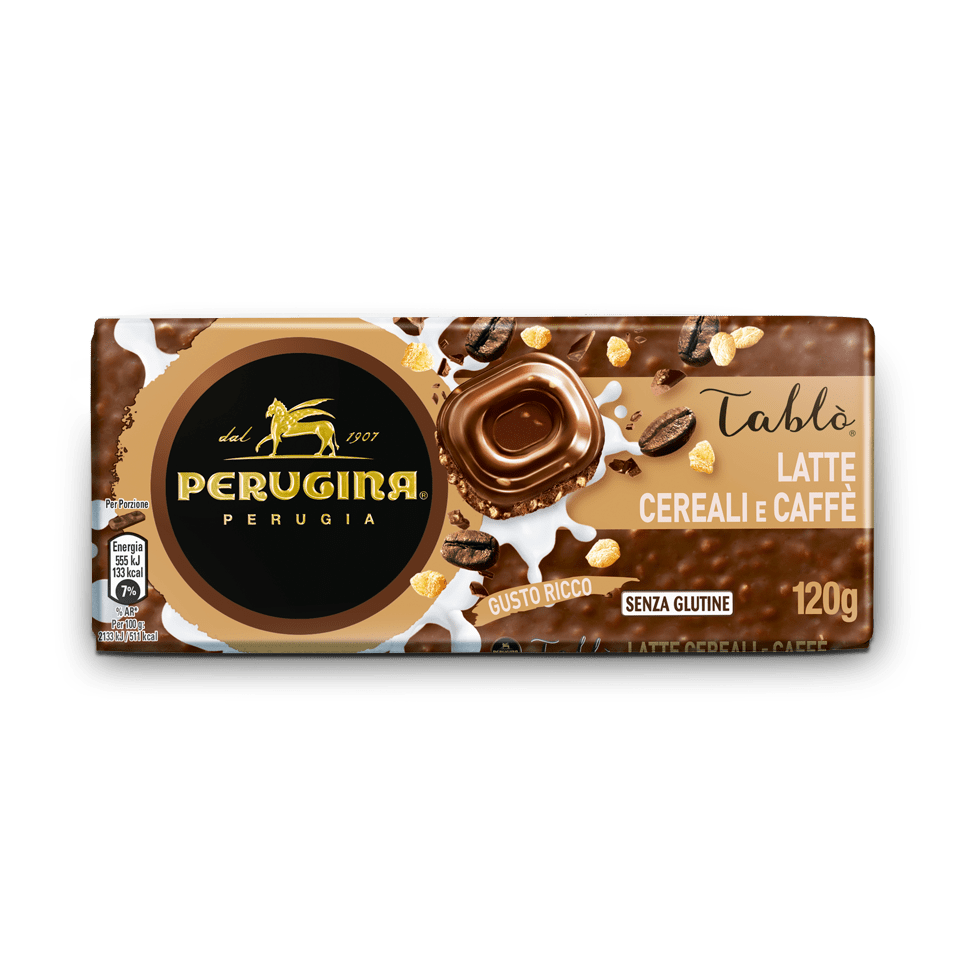 Weight of the product: 120g
Ingredients
CIOCCOLATO AL LATTE CON CEREALI CROCCANTI E GRANULI AL CAFFE' - Ingredienti: zucchero, burro di cacao, pasta di cacao, cereali croccanti 7% (farina di riso, zucchero, proteine del siero di LATTE concentrate, agente lievitante carbonati di sodio, olio di girasole, sale, aroma naturale di vaniglia), LATTE in polvere, LATTE scremato in polvere, siero di LATTE in polvere, BURRO anidro, granuli al caffè 3% (maltodestrine, zucchero, caffè 0,3% - sul totale del prodotto, addensante alginato di sodio), emulsionante lecitine di girasole, aroma naturale di vaniglia. Cacao: 29% minimo nel cioccolato al latte. PUÒ CONTENERE FRUTTA A GUSCIO. Conservare in luogo asciutto e lontano da fonti di calore.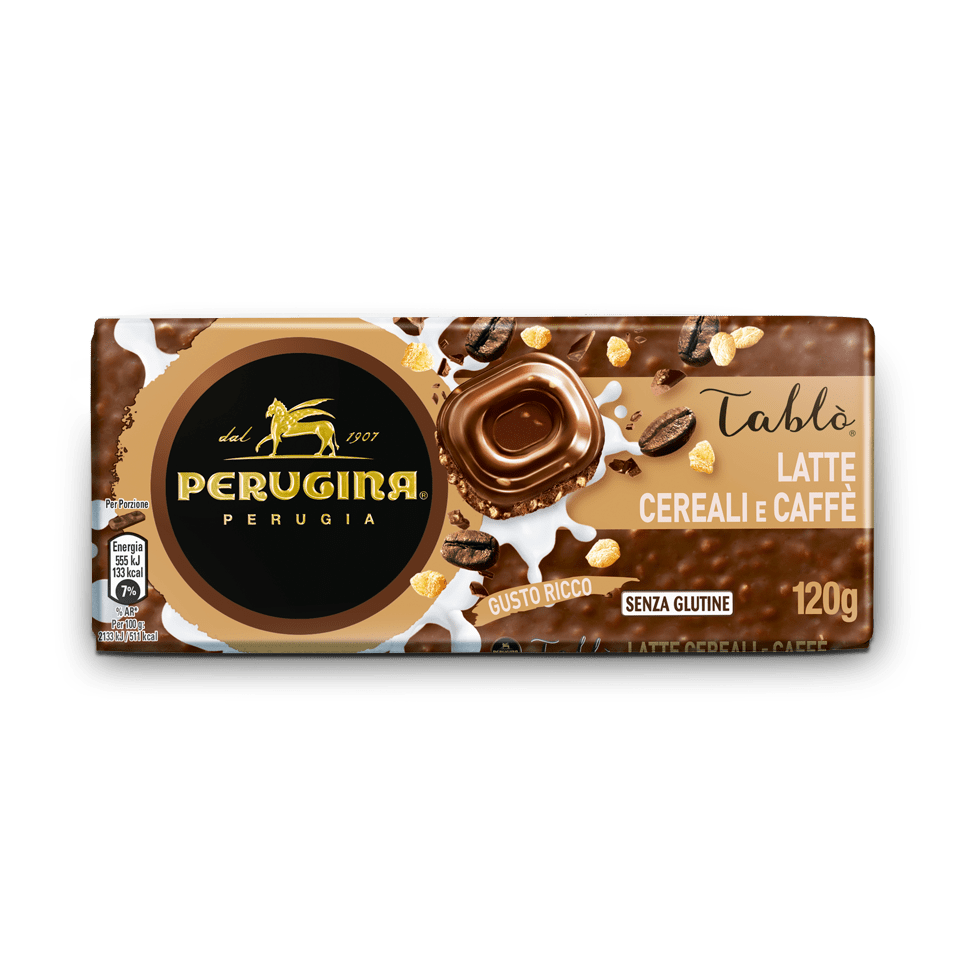 Weight of the product: 120g