Perugina
®

Cacao Extra Dark 75g
Perugina® Cacao Extra Dark è il nuovo Cacao Perugina® dal gusto extra intenso e persistente.
La sua intensità dal carattere superiore lo rende perfetto per realizzare le tue preparazioni più sofisticate.Perugina® Cacao Extra Dark è 100% cacao di qualità, con il suo colore extra scuro e la sua caratteristica lavorazione che ne assicura l'elevata duttilità, è ideale per cucinare.
Grazie alle sue caratteristiche, Perugina® Cacao Extra Dark garantisce una resa eccellente ed esalta la tua esperienza in cucina.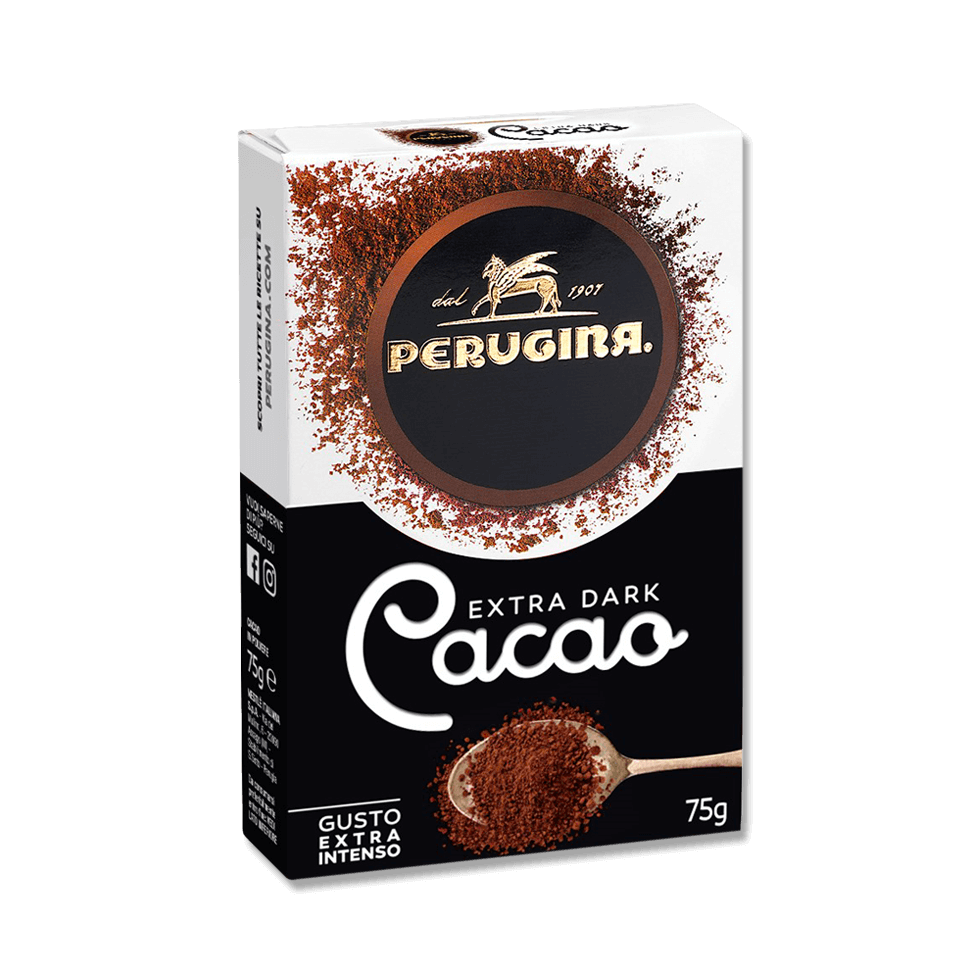 Weight of the product: 75g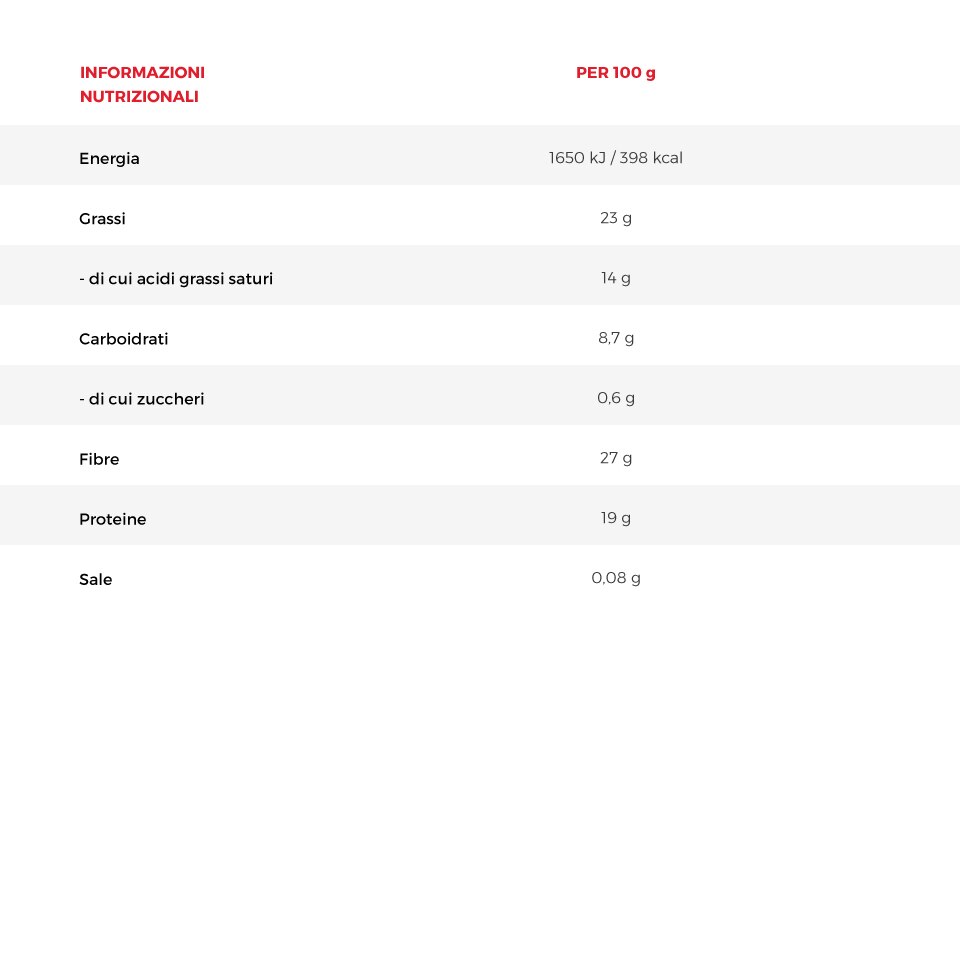 Ingredients
CACAO IN POLVERE
Ingredienti: cacao in polvere,correttori di acidità (idrossido di potassio, carbonati di potassio).
Conservare in luogo asciutto e lontano da fonti di calore.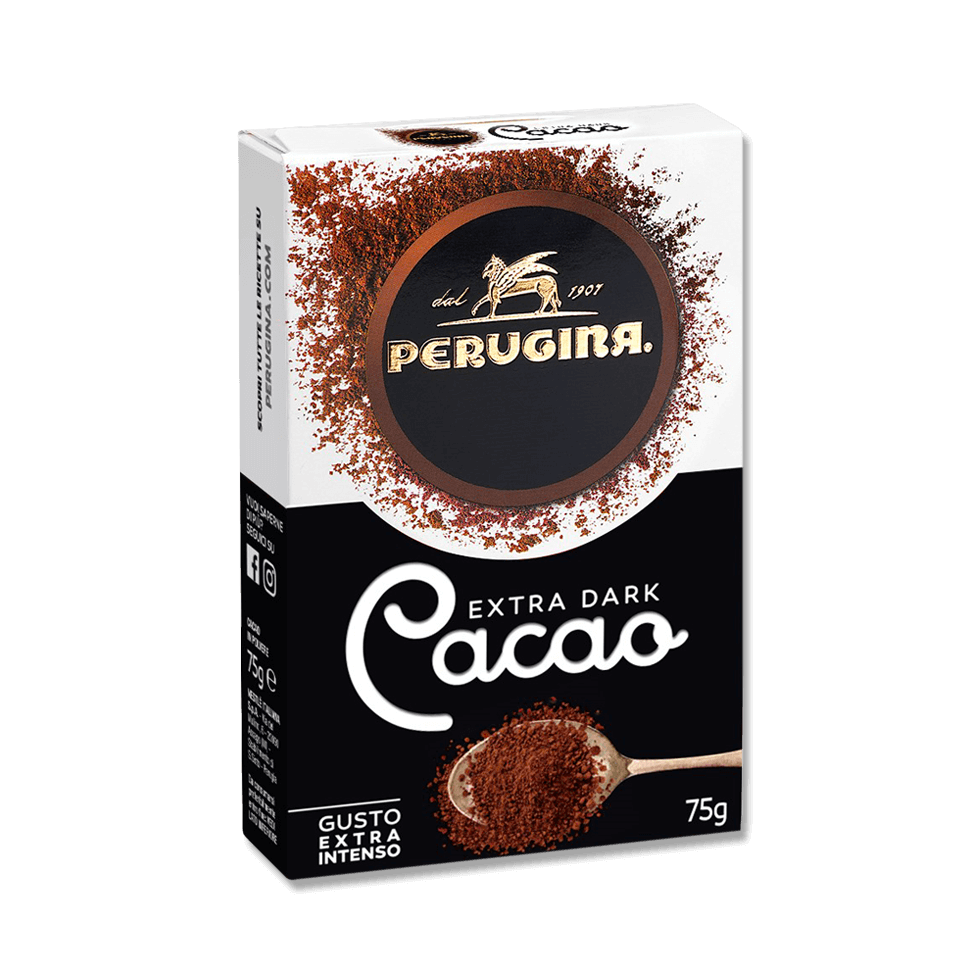 Weight of the product: 75g